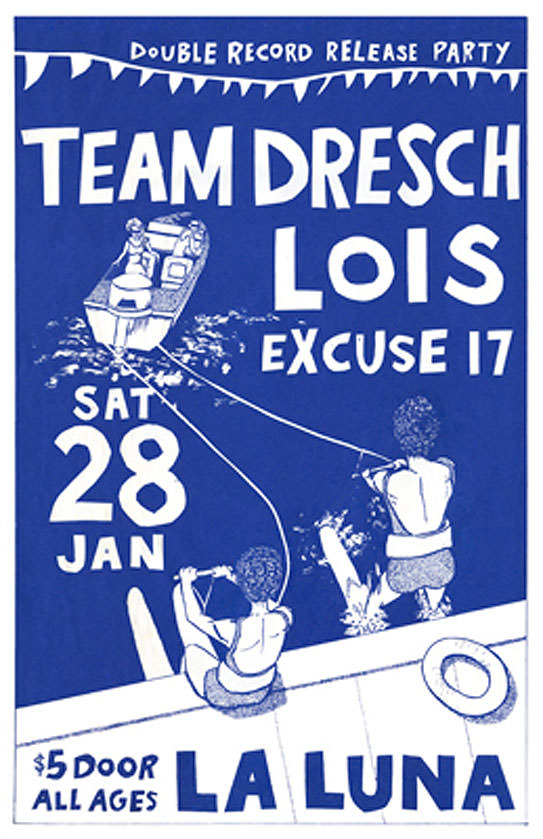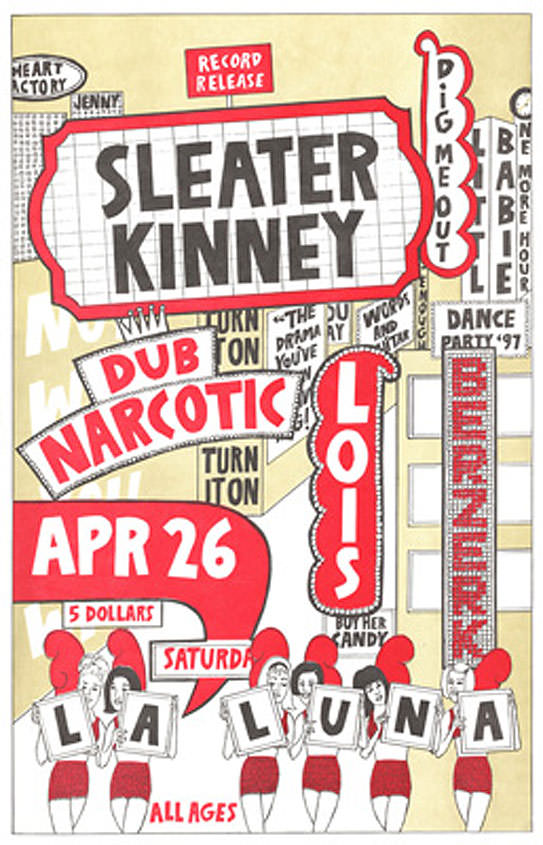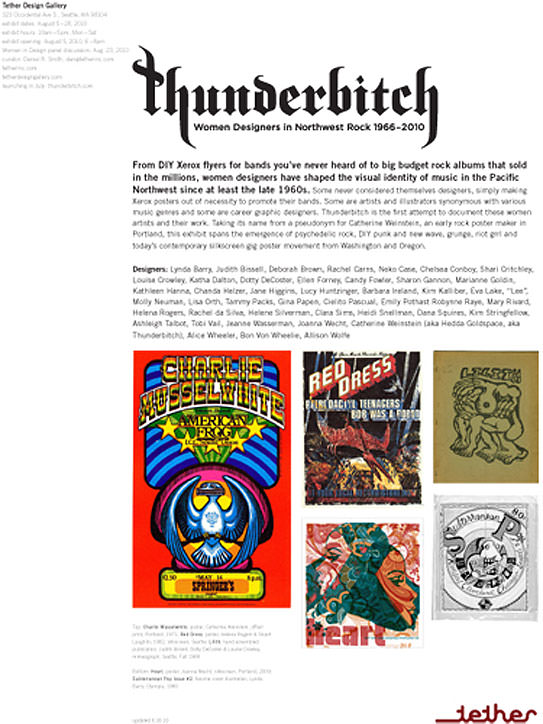 Chanda's work will be shown in Thunderbitch!
Thunderbitch: Women Designers in Northwest Rock 1966–2010
From DIY Xerox flyers for bands you've never heard of to big budget rock albums that sold in the millions, women designers have shaped the visual identity of music in the Pacific Northwest since at least the late 1960s. Some never considered themselves designers, simply making Xerox posters out of necessity to promote their bands. Some are artists and illustrators synonymous with various music genres and some are career graphic designers. Thunderbitch is the first attempt to document these women artists and their work. Taking its name from a pseudonym for Catherine Weinstein, an early rock poster maker in Portland, this exhibit spans the emergence of psychedelic rock, DIY punk and new wave, grunge, riot grrl and today's contemporary silkscreen gig poster movement from Washington and Oregon.
The exhibit runs August 5th – 28th, 2010, at Tether Design Gallery, 323 Occidental Ave South, Seattle, 98104. www.tetherdesigngallery.com