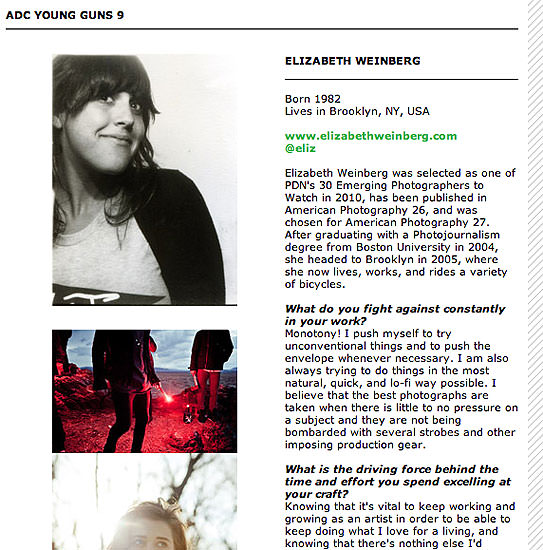 Elizabeth Weinberg has been selected as one of this year's winners of the ADC Young Guns 9, an international competition for young creatives of all disciplines from all over the globe. It's a great group to be part of.
There will be a gallery show in New York with an opening on October 13th to showcase the winners.
Read Elizabeth's interview here.
Congratulations Elizabeth!