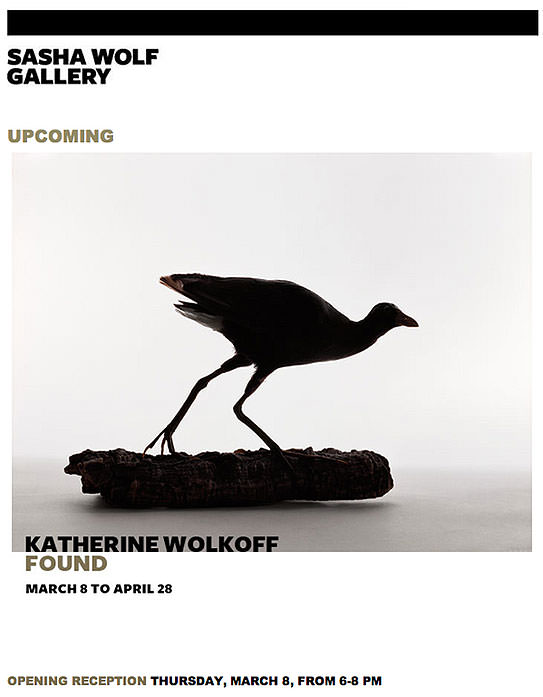 Katherine Wolkoff has a solo show opening this month at Sasha Wolf Gallery!
Katherine Wolkoff's pictures of these birds, inherently formal and archival, reveal the artist's affection for her subject. The photographs seduce the viewer with their anthropomorphized staging; the white background, hint of backlight, and close proximity create an intimate relationship between us and the birds. The choice to photograph the subjects in near silhouette evokes how birdwatchers identify species in the wild. In Wolkoff's photographs, this aspect brings the birds- in whatever moment they were posed, whether at rest, about to take flight, or even socializing- strangely back to life.
Sasha Wolf Gallery 548 West 28th Street, New York, NY 212.925.0025
Come check it out!